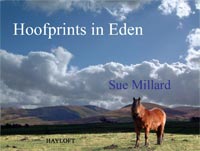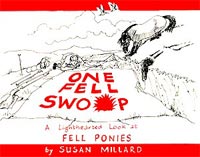 Follow
Jackdaw E Books
on Twitter.
About us
Jackdaw E Books Ltd is the publishing imprint of Cumbrian writer Sue Millard, and produces electronic books as well as paperbacks.
Sue writes about what she enjoys - horses, carriage-driving, romance, local history (and dragons) - with honesty and wit. Plus the odd poem (sometimes very odd).
Jackdaw is named after Daw Bank, a farmhouse rebuilt in 1902 on the footprint of an earlier, 17th or 18th century house. We have amusing neighbours, and views of the magnificent Howgill Fells where Fell ponies are still kept in the traditional manner. Is it any wonder we put humour, history and horses into the books?
---
Buying our books
We love print best, but we like the flexibility of other options too. Use the menu on the left for details for each title.
Printed paperback books are available through the usual trade channels so please besiege your local bookshop; they will be very happy you did. Or contact us directly.
Purchases may be made from this site via PayPal or via links to Amazon. We do still accept cheques, postal orders, and cash. Electronic books in Kindle format are on the Amazon KDP web site. See individual book pages for the necessary links.
You can purchase books via the Add to Cart button even if you don't have a PayPal account. Click the button, check you have ordered the right book/s, then choose the option for "Check out without a PayPal account". Here's what the screen should look like if you "Check out without a PayPal account"
---
Talks
Your local school, WI or book club might enjoy a talk about researching, writing and self-publishing. Get in touch!
---
Press copies
Copies for press review can be supplied in other digital formats on request.