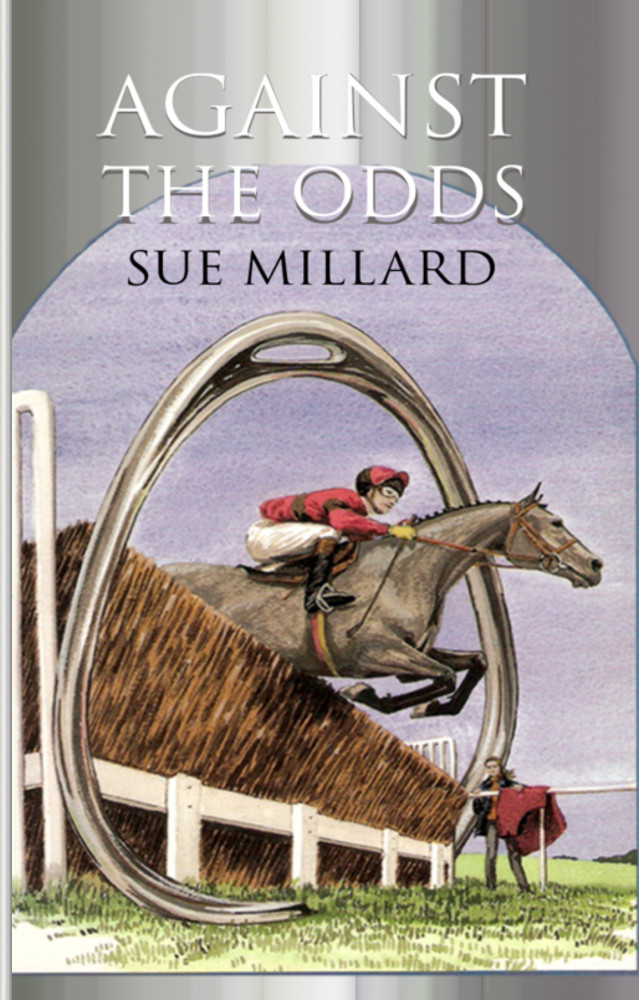 Against the Odds - where Sian and Madoc first met.
Scratch
A Woman. A Family. A Farm.
Sian and Madoc have borrowed heavily to buy a neglected farm, Stone Side, in the beautiful countryside of east Cumbria. They are land-rich now but short of cash and indebted not only to the bank but to members of their family.
Racehorses and Fell Ponies
In this sequel to Against the Odds Madoc has reluctantly had to give up his ambition to breed thoroughbreds, and instead runs the sheep farm and pre-trains young horses for National Hunt racing. Sian is a fierce mother of their three teenage children, Robbie, Cerys and Jack. In what free time she has, she buys and trains Fell ponies.
Although it will be a long haul before Stone Side begins to pay, with the children growing up and helping it looks like it just might work. But...
Someone is Out to Destroy Them
When Madoc's brother calls-in a big loan, the tensions begin to mount… and on the wild fellside, for someone the stakes are as high as murder.
GENRE: Fiction, family saga / thriller, sporting, equestrian
Paperback publication date: 18 September 2018. ISBN 9780957361294
£12.00 if purchased direct using the PayPal option below, plus £1.90 P&P (in UK); overseas P&P £4.85
£ 12.99 from bookshops
---
SCRATCH in digital formats
Kindle and other digital editions will be out in late December 2018.
ASIN: TBA :: ISBN: TBA
Pricing TBA
---
Reviews
*****
And it's also the best cover I've seen for some time!
Scratch is a sequel to Against the Odds published [in ebook form] in 2013, so volume two has been quite a long time coming. Scratch might be a sequel, but you don't need to have read Against the odds to enjoy Scratch. But I think it might help with understanding the back story if you have, so why not buy them both? At 365 pages, you can, for a full year, enjoy a page a day! It is not exactly crime fiction, although it does contain crime and intrigue. It tells the story of a family of five living on a hill farm in the fells of Cumbria, and unpicks the difficulties they, like all farmers, have with cash flow. The narrative explores the every day knock about of family life, and the of importance of family. Madoc, the husband, pre-trains racehorses, his wife breeds and trains fell ponies. All the children to a greater or lesser extent work trying to make a success of their farm, but to quote from the book, they are 'land rich, and cash poor'. Not only do they have horses and ponies, but also breeding sheep.
For those who sometimes hesitate about horsey books, don't worry, this isn't one, although there are of course horses represented, but they are more like characters than just lumps of meat. Every now and then I had to remind myself this is a work of fiction, but it sounds very authentic to me, more especially so, because I live near the area in which the book is set. I think it is always a good sign when you read a book, if you are sorry when it has ended, it happened with this one. I wanted to telephone one of the characters to see how they are getting on now. An excellent read providing much drama, comfort and feeling. Martin C, Sept 2018

Reviews of the first book: Against the Odds