Ash Tree
This elegaic poetry collection about love and loss was published by Prole Books.
Prole says: "Along with Issue 11, this month (August 2013) we are also launching Sue Millard's debut poetry pamphlet, Ash Tree. Sue's work charts and celebrates the short life of her granddaughter, Naomi. There's a real range and high quality to the work - like all Prole publications, it engages the reader and gets a response - and we don't mind admitting that it had both of us weeping by the end.
"In her foreword, Gill McEvoy says: It has been a privilege to be asked to write this short foreword: Millard has expressed Naomi's story and her own feelings so strongly and so poignantly that I have felt deeply moved…"
---
---
Readings
I am very grateful to fellow poet and novelist, Janni Howker for reading many of these poems with me for a poetry project in 2012 and I thank her for giving me permission to use two of those audio files as "tasters" here.
We ask you to please respect our copyright and our bandwidth by not copying or linking the files in your own pages. You can post links for people to listen to the files here.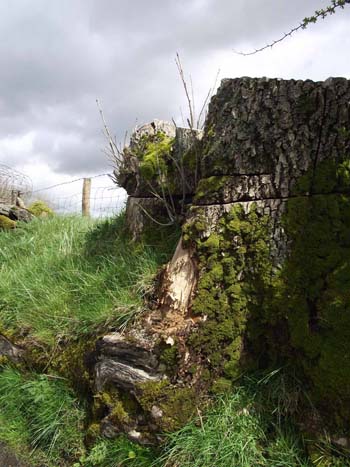 I can see you, high
on the stump of the old ash tree
waving jazz hands
at the Mini Rally passing,
and jazz hands waving back
over their steering wheels.
I failed to photograph
your bouncy spirit
but I still see you there.
© Sue Millard and Janni Howker 2012-2013

There was a full moon last night.
Rising through trees, its round face
shone bright and idiot-calm,
as the same moon two years past
saw your long farewell begin.
I went to bed, and dreamed
I stood outside your house, in its tight
little-town street, and the door was shut
and the windows dark. Clouds hid the moon
and someone else
slept inside.
Rain wetted the street—not the wild
rain of the fell, that hisses on the wind
and smacks like surf—it touched
old roofs, new-painted walls, impartially,
cloth-soft and without passion.
When I woke, it had rained in truth—
sweetly cleansed all,
like a baptism.
© Sue Millard and Janni Howker 2012-2013