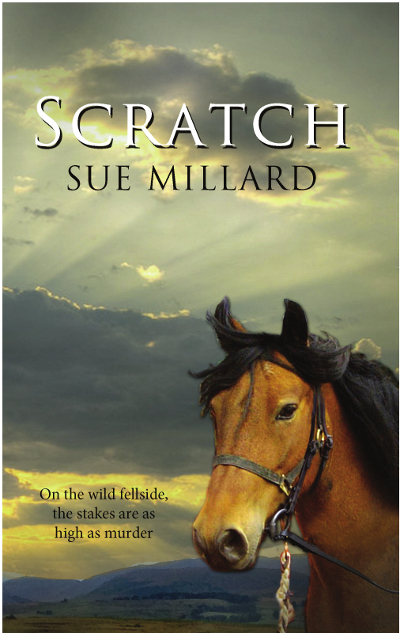 Scratch - Sequel to Against the Odds.
Against the Odds
***** Page Turner
I was bought this as a present. A very enjoyable read - and nice to read an equine themed book that is accurate and uses correct terminology. A real page turner - I could not put it down. I have added the sequel 'Scratch' to my wish list - I just hope someone buys it for me for my birthday! Amazon UK Barry Norman 27 August 2020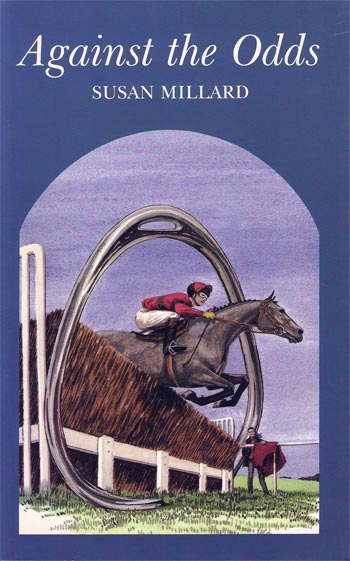 ***** First class read
I enjoyed this book as it was a great insight into the world of working and living in the racing world. Amazon UK C. Webb 8 August 2019

***** Horses, life and living
Love this book, its detail and story line kept me engrossed from the start to the very last page. And some one has just told me there's a sequel!!! Can't wait to read that too! Amazon UK 13 December 2018
***** If you're horse mad and love a good romance
...this is the book for you. It's the type of book you can read again and again. Amazon UK 21 December 2013
**** If you love horses . . . or romance . . . or intrigue . . .
I first came to notice Sue Millard by her knowledgeable and beautifully expressed comments on an internet list devoted to carriage driving. One thing led to another and I became aware of her published works of fiction. Just finished "Against the Odds" and found it to be delightful on several levels.
Ms. Millard's knowledge of and experience with horses and "horse people" gives this book an authenticity that enriches the story of Sian and Madoc. Her knowledge of human nature fleshes out the personal stories as well. It was a thoroughly delightful and satisfying read. The only criticism I really have is that the ending was somewhat unsatisfactory. Just didn't quite finish out the story, but I hope and believe there is a sequel in the works. She handles some difficult issues with sensitivity and there is clearly room for more in the story of these people and their remarkable horses. Reminiscent of Dick Francis. Amazon USA. 20 April 2013
**** I enjoyed this book with the detail of working on a racing yard.
The race descriptions were especially exciting, moving along at a sweeping pace. I empathised with the character of Sian and her love of her charge Double Jump. I didn't like the Welsh language dialogue as I didn't understand it! I would have liked to have known what caused Double Jump's decline, and also what happened as a result of the rein cutting incident. Maybe this will be taken up in the sequel. Amazon UK 19 March 2013
***** Fun with some education!
I'm a sucker for a horse with 'heart' and a little romance. Add a peek at English training facilities and an introduction to steeplechase courses (which I've never seen) and you have an excellent story. Finally you have an author that does research for authenticity. The end result is that I was entertained and educated. What more could I ask for? Amazon USA 12 Mar 2013
**** It's not just the book which is first past the post.
I'm almost certainly not the target audience for this sort of book but I have to say it is an enjoyable read. and well worth giving a go. I sped though the text with the speed of one of the horses which are the book's heroes. Give this book a try, I think you will be pleasantly surprised. Martin C, Cumbria, 14 Feb 2013 Amazon UK
It is a dark read in some ways
...aimed at older teenagers. Against the Odds' heroine, Sian, leaves home to work in a racing stable, but she soon finds that the trainer's son Justin, after the initial attraction, has a vicious, ruthless side... The book itself is an excellent read. Jane Badger Books
Jane Badger Books' Blog discussion of pony books (featuring Against the Odds) http://booksandmud.blogspot.co.uk/2007/11/cheery-sort-of-post.html
Older children and even parents will relate to this book
...and the fears and problems it throws up. An excellent read. Central Horse News (1995)
Teenage to adult fiction
...can be difficult to write, but Susan Millard has successfully straddled the divide and written an enjoyable story about National Hunt racing.... 273 pages of good story telling. Today's Horse (1995)
Reviews of the sequel: Scratch
---
Fiction : Dragon Bait * Against the Odds * Scratch * Coachman * The Forthright Saga * String of Horses * Non-Fiction : Hoofprints in Eden * A Century of Fells * One Fell Swoop * Ponies with Wheels * Horses in the Garden * Fell Facts & Fell Fun * Short Stories : The Twisted Stair * Keeping On * Poetry : Ash Tree * Ruby Wedding * Galloway Gate * Samples! * Jackdaw : About the Author * Blog * News & Events * Services * For Overseas Purchasers * Links * Home